Gueuze 
tasting notes
Gueuze from Lindemans is a Gueuze Lambic from Belgium. It scores 3.76 points in Untappd and 47 rating in Ratebeer, it has a low ABV (5.5%) together with a moderate bitterness.
Gueuze Lambic is a variety of Lambic, traditionally produced by mixing blends of one, two and three year old lambics in the same bottle. While the young Lambic contributes with the sugar for the fermentation, the old Lambic gives the sour and wild character of aged Lambic.

Another difference with normal Lambics is that Gueuze is served carbonated. Finally, the mixture of blends give them a more complex character, being the oude and ville gueuzes considered as the more traditional examples.
Related Searches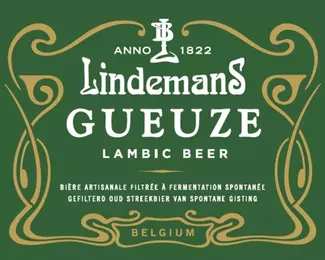 Style Score
12 / 100
Overall Score
47 / 100
Rating Count
1046
Overall Score
3.76 / 5
Rating Count
49,409
Alcohol
5.5 %
Brewer
/BreweryLindemans
Total Brewer
3.659 / 5
Rating Count
591,156