Mikkeller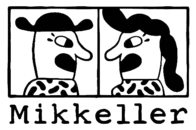 Mikkeller

about

Mikkeller is a Danish brewery founded in Copenhagen in 2006 by Mikkel Borg Bjergsø and Kristian Klarup Keller. Mikkel was a physics teacher at Det Fri Gymnasium, an institute in Copenhagen, where he begun experimenting with brewing with two of his students, Tore Gynther and Tobias Jensen—founders of To Øl.

They started cloning US brews that Mikkel knew from the years he spent in college in the US. The beer was then distributed and sold by Mikkel´s twin brother, Jeppe Bjergsø, who started a beer shop called Ølbutikken, located in the Vesterbro district in Copenhagen. This agreement lasted until Mikkeller opened its first Mikkeller Bar in Viktoriagade, a few meters away from the shop. Later Jeppe decided to found his own brewery, calling it Evil Twin.

In 2006 they released Beer Geek Stout, a stout brewed with French-press coffee. This beer won its category in the Copenhagen Beer Festival, and started attracting international attention to Mikkeller. After that, Kristian Keller left the company and Mikkel has since then been in charge of the company.

In their origins, Mikkeller called themselves a gypsy brewery—as they didn´t own a brewery, and most of their brews were made a D´Proef in Belgium. This has changed, as in 2016, Mikkeller adquired former AleSmith brewery in San Diego (US). They also host a yearly craft beer festival, the Mikkeller Beer Celebration.
Mikkeller Beer Celebration

Festival

Øksnehallen – Halmtorvet 11, 1700 Copenhagen ; 8-05-2020 | 9-05-2020